Vicki's training is in Classical piano, and as a composer she explores many different sounds, inspired by the instruments she chooses to write for.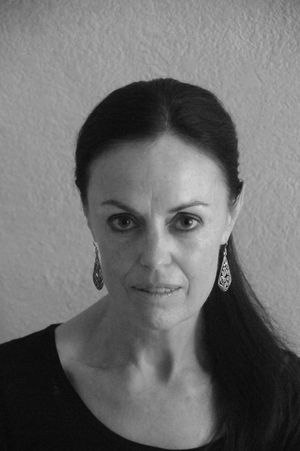 "I mostly write chamber music, but have also written solo piano pieces, a symphony, and what I call Dance Dramas where I incorporate dance into the chamber music."

Vicki is also a flamenco dancer, and has recently added Argentinian Tango dance. 
Her concerts launch her new compositions and explore the early 19th century Classical idea of a concert to include a variety of performers. They might include piano, cello, didgeridoo, harpsichord, flute, bass, marimba or vocalist in any combination, and with video and image projection.
The three Dance Dramas that I have created are my ultimate expression of combining art forms. So far I have incorporated Flamenco, Contemporary Dance and Argentinian Tango.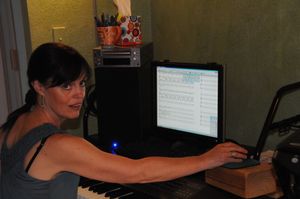 My story...
I studied piano and violin in Napier, New Zealand. At 17 I passed the LTCL exam [Licentiate of the Trinity College London] in piano performance. As a teenager, although I was playing Beethoven, I loved to listening to the radio and hearing the latest songs. 

I was living in Sydney, when I found the most incredible and inspirational piano teacher ....Nikolai Sokolov, a pianist, conductor, composer newly arrived from Russia. I had never met a musician like him. His passion about my playing propelled me into years of the most intensive piano practice I'd ever done...and the study for a music degree at UC Berkeley, California.
On arriving in the USA, there were 8 more years of piano study, first with Roy Bogas, and then with Barbara Shearer.
Each one of these teachers was inspirational, but in particular, it was Barbara Shearer who recognized that there was an individuality to the way I interpreted pieces, and that it was tied up with being a composer.
She liberated my creative spirit.

Why the didgeridoo in some of my chamber music??
I fell in love with the sound of the didgeridoo when I arrived in Australia....I was at a pub in Balmain, Sydney, and heard Charlie McMahon playing didg with a keyboard player. He went on to become an icon in the didgeridoo world, and it was very cool to meet him when I was there in 2009.