Piano lessons with Vicki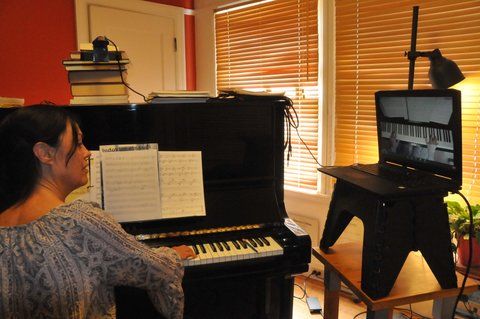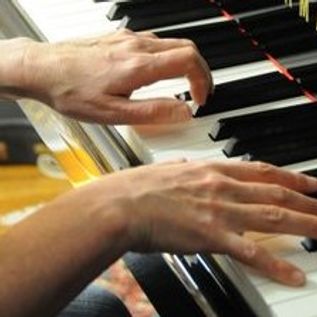 Zoom lessons aren't just for pandemic times! If you're not feeling well, but are well enough for a lesson, do it via zoom.
What you can do to prepare for zoom lessons
Hardwire  the computer directly into your router with an ethernet cable. This will enable a slightly faster and more reliable connection. I bought myself a 25' cable for less than $10.00.

Position the computer at the end of the piano and raised . higher than the keyboard. Then angle the screen down so that I can see most of the piano keyboard  and your smiley face - I don't need to see the extreme ends of the keyboard. Nothing fancy is needed to have the computer high enough...tables, books, etc. Experiment!

Try to not have others in the house doing high load wifi tasks during the lesson eg movies.The load on the line is more likely to cause problems of image freezing, loss of sound, or sound delay.

Adjust sound settings in zoom
 Click the cog wheel, then  Settings, then Audio, then Advanced.
Under Audio Processing:
Disable 'suppress persistent background noise'
Disable 'suppress intermittent background noise'
Echo cancellation Auto
5.  To optimize your lesson time, have the computer set up in advance, have your music ready,
and have a pencil (and eraser!) close by.
I'm very much looking forward to the day when I can teach in person again!