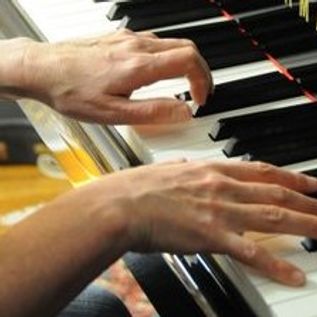 I am a Piedmont and Oakland piano teacher who teaches from my home studio.
I love teaching the piano! to adults or children.
I have a unique style of teaching...I don't use a book for 'learning the piano.' Instead I seek out songs and pieces that the student knows and work from there. With children it is probably nursery rhymes and with adults, songs that they recognize.
The most important part of the teaching process for me is to get the student playing the piano and developing a love of the instrument....and if not the piano, I am laying the groundwork so that their musicality transfers into another instrument or even dance.
Being a classical pianist and a composer, I love theory of music, but I teach it as a component of understanding the music that we play, not as a separate part of the lesson.
I also believe that as part of learning the piano, it should not worry us how long it takes to be able to read music. It is more important to play the instrument. There are great jazz and blues and pop instrumentalists who cannot read music!
I know that if you study with me for a few years you will be able to read music and you'll know your theory! and you will have learnt pieces that you love along the way!