This week we listen to an ancient Persian instrument, the kamencheh (kah-MANCH) and we'll listen to it being played by Kayhan Kalhor, Persian, born in Tehran to a Kurdish family. kayhankalhor.net
Following Persian tradition, he is a composer, improviser and performer. He has traveled extensively to work with musicians from around the world.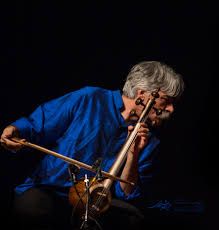 His own words best describe his enormous humanitarian heart (2018 interview)... 
..."Music is an essential part of the cultural life of a society. I believe that in any well-balanced society the three elements of politics, economy, and culture are necessary to realize our human potential. These three elements have equal importance and in the absence of one the others cannot function properly. If we have a cultured society, we will have better politics; we will know our rights and will elect better politicians to strive towards a better community. Good politics will lead to an uncorrupted and robust economy, which in turn should help culture too flourish. Bad politics, on the other hand, results in a corrupt economy and an absence of cultural infrastructure."
This is despite his parents and brother being killed in their home from a missile attack.
And concerning teaching music, (2012 interview)... 
..."When you teach, you return to your own beginnings...you're being perpetually transported back in time - to a period 5 or 10 years ago, or right back to the beginning."
It is so interesting that the Persian word "amuzesh" means both "to teach" and "to learn."
Here's my short video about the music, the man, and his instrument. The three are inseparable.
Pieces to listen to:
1. You don't know if you're listening to a deep-throated flute, or a violin, or maybe a cello...the range of sounds is magical. Kayhan Kalhor & Toumani Diabaté live at Morgenland Festival Osnabrück.
2. The opening melody is so sad and soulful. Where are You? It sounds like no other instrument.
3. Watching and listening to the sounds is captivating. In Concert: Kayhan Kalhor and Ali Bahrami Fard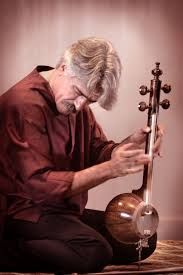 And concerning home (2018 interview)...
Where is home for you now? Where on this planet is the home for your heart? 
"Well, for a person who is always traveling, the airports and hotel rooms in different cities are where they spend most of their time. A Persian expression says: "Home is where your heart feels happy." These days when I am not touring, I live between Redlands, California and Tehran. I was living in Southern California until the travel ban caused long periods of separation for my family and me. As a result, I am spending more time in Iran, where I have not been a permanent resident for more than 30 years. So, I'm still trying to find the place to feel the happiness in the heart. It is not the U.S. these days."
Enjoy the magnificent heartfelt emotions that Kayman Kalhor invokes when he plays the kamencheh. It is startling and deeply moving. The strings are played with a variable-tension bow, which accounts for the extraordinary range of sounds.
V.