Week 10 is the last week of the series! and includes elements of where we have been in the previous weeks, but the ancient instruments are blended with the newer piano, cello, bass, bass clarinet, drums...and orchestra.
It is a blend of the East and the West on all levels.....instruments, music style (scales, harmony & rhythmic elements), and musicians.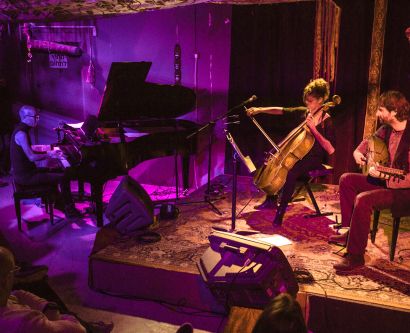 (piano, cello & oud)
I've really enjoyed reading the responses to the music as I've wandered across YouTube in search of the 9 weeks of instruments and musicians. People find great joy when they discover a sound that reaches deeply into their heart. Here's one of the many that took me back:
Sometimes I feel our past lives leave an imprint on the soul that passes on to the next incarnate experience and so on ... its why we feel a deep, spiritual connection with some cultures like its more of a home than the house you're born in.
(an anonymous quote from a YouTube thread)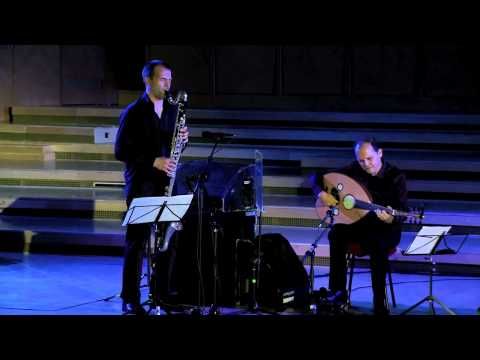 (bass clarinet & oud)
First, a short, summarizing video video where I talk about our journey and how this affects us as performers, composers and listeners, and then we'll delve into the music.
We'll start with 10 by the trio Lucid, for cello, oud & piano (7:22). I loved this so much, here's another piece by them called Winter Path.
Here''s the duduk playing with an orchestra in the piece Duduk of the North from the movie Gladiator (5:33). Absolutely beautiful!
All of the following pieces include the amazing oud player Anouar Brahem in
Anouar Brahem (in Tunisian Arabic أنور براهم) (born on 20 October 1957) is a Tunisian oud player and composer. He is widely acclaimed as an innovator in his field.Performing primarily for a jazz audience, he fuses Arab classical music, folk music and jazz and has been recording since at least 1991, after becoming prominent in his own country in the late 1980s. In 1981, he left for Paris in search of new vistas.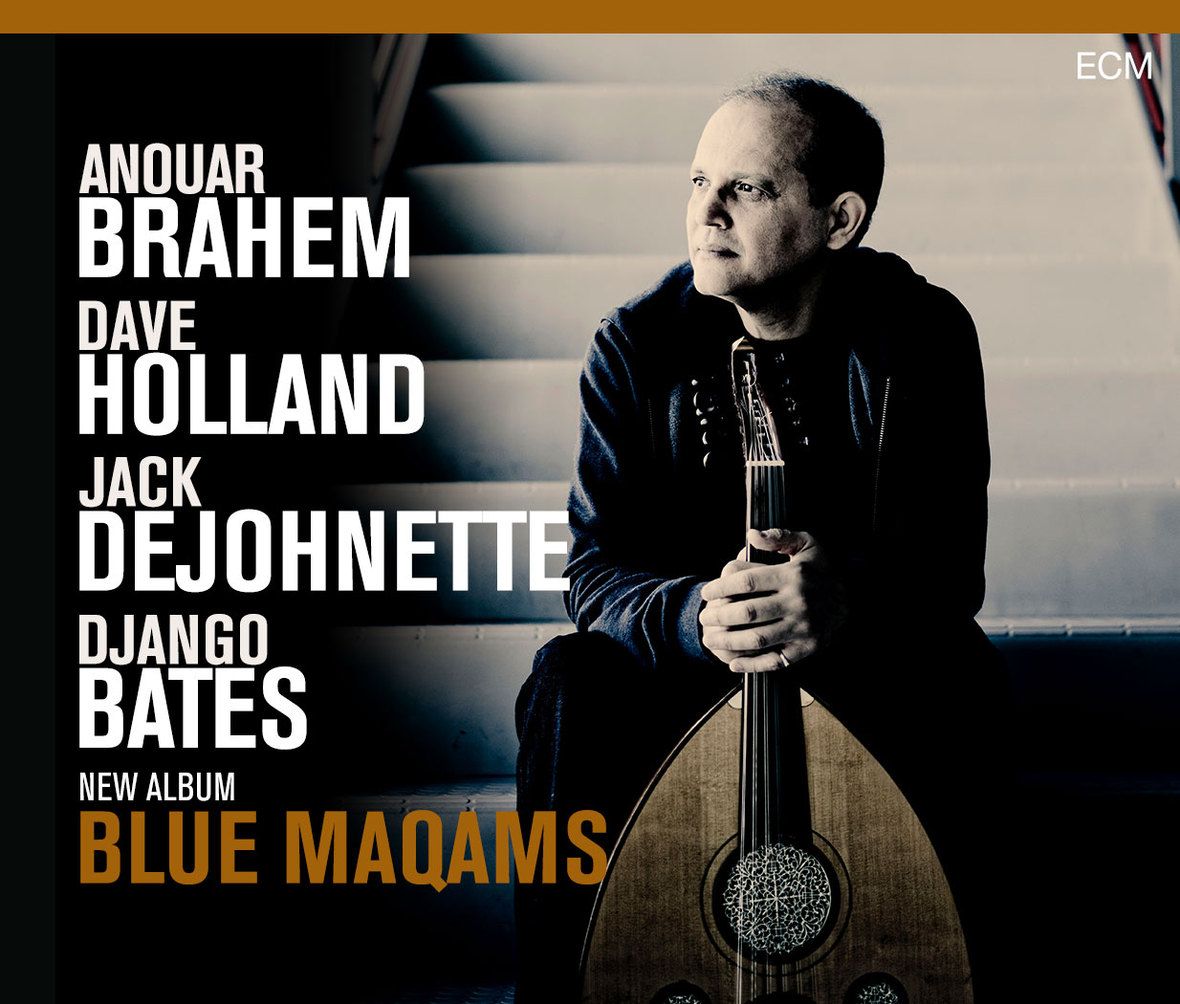 1.  "The Astounding Eyes Of Rita"
     Anouar Brahem: oud, Klaus Gesing: bass clarinet, Björn Meyer: bass, Khaled Yassine: darbouka, bendir 
2.   "La nuit"
         Anouar Brahem: Oud, Dave Holland :double bass, Jack Dejohnnette: drums, Django Bates: piano
3.   "Bom Dia Rio" ...a blend with jazz.
      Anouar Brahem: Oud, Dave Holland :double bass, Jack Dejohnnette: drums, Django Bates: piano
3.   "Leila Au Pays Du Carrousel"...an incredible ensemble!! The entry of the accordian is gorgeous.
         Anouar Brahem : Oud, François Couturier : Piano, Jean-Louis Matinier : Accordion
4.    "January" with Anouar Brahem: oud Franҫois Couturier: piano Klaus Gesing: bass clarinet Björn Meyer: bass, Orchestra della Svizzera italiana           conducted by Pietro Mianiti.
When we study an instrument, we never know where it will lead us.
Will we stay traditional? Will we thread new layers through the fabric of the music? 
Will we be criticized for staying traditional? by some, yes. Will we be criticized for altering traditional sounds and morphing into a completely new sound? by some, yes. But importantly we are doing it to express ourselves...this is art and we do it for ourselves.
Ciao for now!
Vicki.